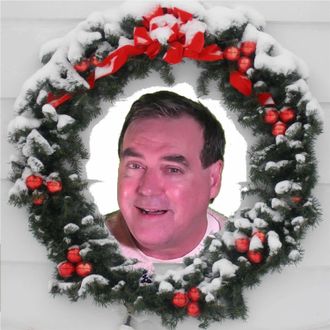 Not everyone celebrates the festive season in the same fashion, but everyone agrees that the Winter Solstice is a cause for CELEBRATION, when the days start getting longer again.
2021 Radio Remix version, personnel:
Mia Kelly (harmony vocals)
Claude Naubert (mixing, electric piano, acoustic guitar, bass)
René Gely (production, arrangements, piano, guitar, multiple instruments)
Craig Pedersen (trumpets)
Ron Francis (fireplace)
Hugo Lyrette (help with the mannequins)
Verse 1
Everybody's home for the holidays
Presents in their bags
Everyone's got a tag
And I saw one there for you, and you, and you.
Decorations, cards on the mantle
Grandma's cooking up a storm
The fire there to keep us warm
With a little nip of rhum and egg nog too.
Refrain
Well it's a Sappy Sentimental Solstice Season
Everybody's feelin' fine
We're all family and that's a real good reason to be happy.
Yes it's a sappy sentimental solstice season
I can hear the church bells chime
love that sappy sentimental solstice time.
Verse 2
You and me meet out on the balcony
Kissin' in the evening light
That's shinin' as I hold you tight
And reflecting on the snow-covered fields around.
They won't miss us, they're too busy singing 
Holiday melodies
Our noses are about to freeze
But we've got the warmest love we've ever found.
(Refrain)
Bridge
Everybody loves this time of year
It just seems to go by so fast
The songs, the laughter and the cheer
We wish that we could make it last
Make it last!
(Refrain)
©2021 David Nelson Ostrosser